The expert in elderly care
Expert advice and personalised support ; discover our solutions to guide professionals in the construction of nursing homes, as well as examples of our architectural achievements for French providers.
Our services
As an expert in elderly care, Gerontim will help you to develop an appropriate local offer for the elderly population in your country: market research, project specifications and architectural design, organisational details and staff training; Gerontim will support you during every stage of your nursing home design project.

To define the offering, Gerontim assesses the economic, demographic and architectural feasibility of your project.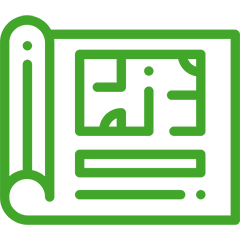 To build your nursing home, Gerontim helps you draw up the project and translate this into an architectural design.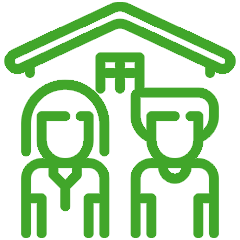 To get ready for the opening, Gerontim helps you perfect the organisation in terms of equipment and staff training.
Gerontim – Expert consultants in elderly care and nursing homes construction!
For many years, Gerontim has been assisting French providers in their architecture projects (construction, extension, restructuring), their strategic development projects (market research, cooperation, transfers, etc.) and their organizational issues (quality assurance, operational organization, etc.).
By combining its expertise with that of other specialist partners in Europe (providers, suppliers of all types, training centres), Gerontim will support you during every stage of your nursing home design project.
Do you need assistance for your architectural, operating and training projects? Then take advantage of our gerontology skills network and recognised French expertise to recommend specific solutions!