Nursing home design: profit from

France's expertise
Do you need advice in developing an appropriate local offering for the elderly population in your country?
As an expert in the needs of the elderly, Gerontim will support you as of the market research stage, through the definition of the construction project, project specifications and architectural design, and on to the organisational details and staff training.
Gerontim will combine its own expertise derived from its French operations with that of other French and local operators to design a facility that is both inspired by the Western model of support for the elderly and perfectly adapted to the specific local characteristics, the service that is to be provided and the needs of the future clients.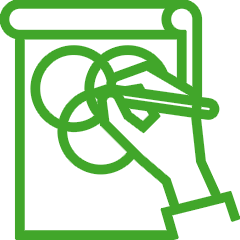 Do you want to construct a nursing home but don't know where to start? The first step is to study your market in order to clearly define the offering that you will then need to develop and communicate. During this preliminary study phase, Gerontim assesses the economic, sociological, demographic and architectural feasibility of your project: Will there be clients for your future nursing home? What is their capacity to pay for the services provided? What will your personnel and training costs amount to? What is the most attractive legal and financial framework? Thanks to this indispensable preliminary study phase, you have all the information you need to evaluate the viability of your project and decide whether or not to pursue the operation.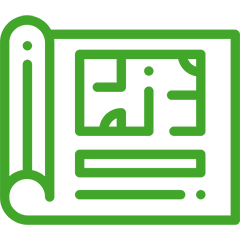 After confirming the feasibility of your project and identifying the associated requirements, such as the number of places or the healthcare requirements of your future clients, for example, you can move on to the project specifications and design phase. Here, Gerontim will help you define the real-life future functioning of the services offered in your nursing home in terms of catering, linen, health and safety, etc. Gerontim will then translate your objectives into an architectural project plan that takes account of the functional, quality-related, technical and regulatory considerations. Work can then begin, underpinned by specifications that set out your precise needs and the appropriate solutions. This schedule of specifications acts as the reference document for the architect.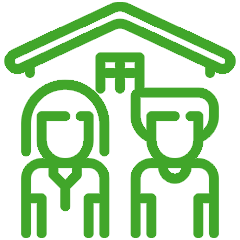 As the construction work on your nursing home approaches completion, it is time to look ahead and prepare for it to open its doors. Gerontim will help you raise your level of organisation so that you can define your needs in terms of general outfitting and care equipment as well as at the recruitment level: number of employees, competency profiles, etc. Finally, Gerontim can help you train the recruited team in partnership with universities and GERONFOR, the FNAQPA training centre. This transfer of expertise and knowledge in the specific area of providing support for elderly persons is intended for the facility's future management, and at least the director, as well as the future employees.